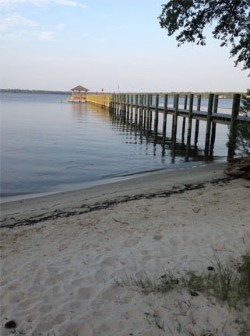 SAIL 2017 • June 25-30, 2017
Sustaining Artful Instruction and Learning
Registration for SAIL 2017 is now closed.
Please email artedworkshops@alaae.org for a private registration link.
"SAIL" is the overall name for Alliance's summertime multiple-day, immersive workshops. Workshops usually last 2-5 days, and the location changes from year to year.
SAIL 2017 will be held in Mobile, AL
Alabama Contemporary Art Center - 301 Conti St 36602
This year, registration includes hotel costs!
The conference hotel is the Admiral Hotel Mobile - 251 Government St 36602
This fabulous Art-Deco style hotel was renovated three years ago, and is registered with the National Trust for Historic Preservation.
Registration Includes: All instruction and handouts • All materials used during workshop • Valuable classroom resources to take back to school • Free admission to Contemporary Arts Center Exhibitions • Special giveaways during conference • Evening events • Staff availability for follow-up in 2017-18 • Hotel Lodging (2-5 nights) • Parking: one car/room at the Admiral Hotel • Welcome reception • Lunch every day • Breakfast each morning • One Supper • Refreshments on breaks
---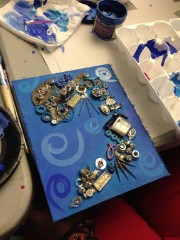 Read All Workshop Descriptions Below
Learn the VALUE provided by your registration and participation.
Special Savings: Get $25 off per person!
We encourage teamwork. Send 4 or more participants from the same school.
Call Donna Russell at 334-269-1435 to set up special billing.
Registration for SAIL 2017 is now closed.
Please email artedworkshops@alaae.org for a private registration link.
Call (334) 269-1435 or email artedworkshops@alaae.org if you have questions about the registration process.
---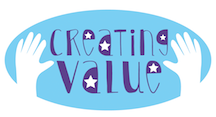 Creating Value SOLD OUT
For classroom teachers and educators new to arts integration
Sunday, June 25 at NOON to Tuesday, June 27 at 3:30 PM
Start with your inner artist. End with results to positively enhance your teaching forever. 
As a way to introduce and engage with arts integration practices, we will explore the meaning of place, and how we can communicate our own experiences of places around us. We will combine visual art with music and theatre, while also connecting with other curriculum subjects such as English Language Arts, Math, Social Studies and Science. Get ready to SING, PAINT, DRUM, DRAW and WRITE about your unique point of view!
---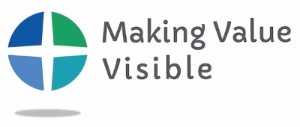 Making Value Visible
For arts educators and classroom teachers experienced in arts integration, and administrators
Wednesday, June 28 at NOON to Friday, June 30 at 3:30 PM
Look deeper into what you already do. Make adjustments to improve and promote your program, and explore opportunities to collaborate and expand.
How can we affect positive change through artistic expression? This and other essential questions will guide our exploration into a deeper understanding of quality learning. Broaden your ability to assess programming and to design and adjust your teaching for maximum impact through the concept of creative place making.
---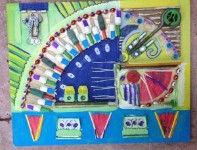 Tech Track
For any educator with or without expertise in an art form
Wednesday, June 28, NOON to Friday, June 30, 3:30 PM
Blend digital processes with hands-on Learning.
Creative and reflective documentation is the name of the game!
iPads, iPads, and more iPads can be a tool for digital AND hands-on learning in the arts. Join Apple Teacher, Tara Sartorius, and guest artists as we delve deeper into the practice (and play) of applying media arts along with other subjects in the classroom. If you are a 2017-18 ALSDE Arts in Education grantee, this workshop will help you tell the story of how your vision came alive during the upcoming school year. Use skills gained in Tech Track to document and reflect on your varying successes throughout the year. If your school or you already have an iPad, bring it. The Alliance has up to 12 iPads to loan, so the workshop is likely to have limited space available.
---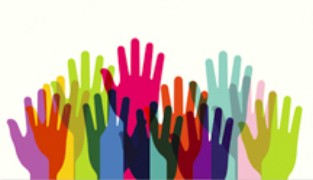 Connecting Value SOLD OUT
For anyone!
Sunday, June 25 at NOON to Friday, June 30 at 3:30 PM
By popular demand, Connecting Value allows participants to spend a full five days getting the most out of Professional Learning experiences. You may attend TWO sessions in sequence. Either
•  Creating Value, followed by Making Value Visible    
                          or
•  Creating Value, followed by Tech Track. 
---

Valuing Arts Leadership
For team leaders, administrators and heads of community organizations
Tuesday, June 27, NOON to Thursday, June 29, 3:30 PM
Observe and participate with your teachers. Network with other administrators and arts community resource providers.
Understanding what it takes to support a strong arts-related curriculum in your school is the first step toward excellence.  Observe and interact with your staff, and learn how teachers and administrators can work together to improve student learning and to enhance the community of your school environment.
---
Registration for SAIL 2017 is now closed.
Please email artedworkshops@alaae.org for a private registration link.